Wednesday 25 September, 2019
Datec Fiji Pte Limited is a subsidiary of Vodafone Fiji Pte Limited offering end-to-end ICT solutions in the region. Today Vodafone's Regional CEO Pradeep Lal has announced the executive appointment of a new General Manager.

"Satyen Singh now assumes the role of the General Manager for Datec. He has over 20 years of ICT expertise in business development, team management and enterprise solution sales experience with an overall end to end experience, including Enterprise Software, Enterprise Infrastructure and IT Consulting in Indian and Gulf markets. Satyen holds Post Graduate in Marketing and Sales Management from Bharatiya Vidya Bhavan and a Bachelor's Degree in Science from the University of Calcutta. Prior to his appointment as General Manager, Singh has had experience in the leading ICT economies of India and Dubai.

Singh has been part of large ICT companies in his previous job roles, namely Ingram Micro India, Intertec Systems and Wings Infonet. His wealth of knowledge in the fast-evolving ICT sector gels in well with our strategic foresight of being the ICT/mobile hub in the Pacific." says Lal

"I am excited and thank Vodafone for this great opportunity. Given the experience and qualifications attained, I have managed to harness my skills and further explored the boundaries of the dynamic mobile and ICT industry in the big economies. I am certain that the same opportunities can be extended in Fiji and the Pacific region", said Singh.

"We have already expanded our business in the regional market in partnership with renowned international brands, namely Lenovo, Dell, HP, Microsoft, IBM, Cisco, Sage, Microsoft, Vmware and various ICT cloud offerings to make a strong stand in the international ICT market. We are confident that Satyen with his expertise and hands-on experience in the developed markets will play a critical role in driving our business portfolio further," said outgoing General Manager Ateen Kumar who now moves into furthering the group's regional ICT business portfolio as the Regional Head of ICT.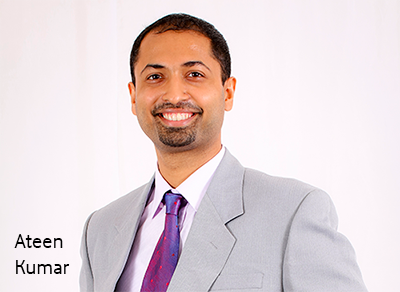 Lal congratulated the new Datec GM and the outgoing General Manager, Ateen Kumar on his Regional appointment. He commended Ateen for his work as General Manager for Datec since 2016, in particular, his contribution and leadership in growing the Datec business to greater heights, including the recent launch of Datec's new Brand and Head Office in August. He has a wealth of knowledge in ICT, mobile telecommunications and also is part of many of the projects initiated in our regional operations. We are confident that both gentlemen will take on the new roles articulately.

Vodafone's acquisition of Datec has been a substantial strategic move. We are uniquely positioned combined with the telecommunications and ICT services has been a win-win situation with ATH's regional footprint; namely in Kiribati, TVL in Vanuatu, Blue Sky in Samoa, American Samoa and the Cook Islands. Datec works very closely with Vodafone to deliver cutting edge ICT technology to the people of Fiji & the Pacific Islands, second to none in the region, thus a true provider of one-stop-shop solution for the enterprise market. Strengthening the regional linkages brings with it strong market positioning for our operations.
This collaborative approach has been replicated in regional operations with expanding the ICT arm further with the new acquisitions of ICT operations in PNG, Australia and Singapore. With more collaborations in the pipeline that the Regional team is closely pursuing. Vodafone's plans for the future and strengthens its position as an ICT hub for local and regional enterprise solutions as we step further into the 'connected world'. We look forward to implementing a similar convergence of ICT solutions in other Pacific markets, said Lal.