Bonanza Everyday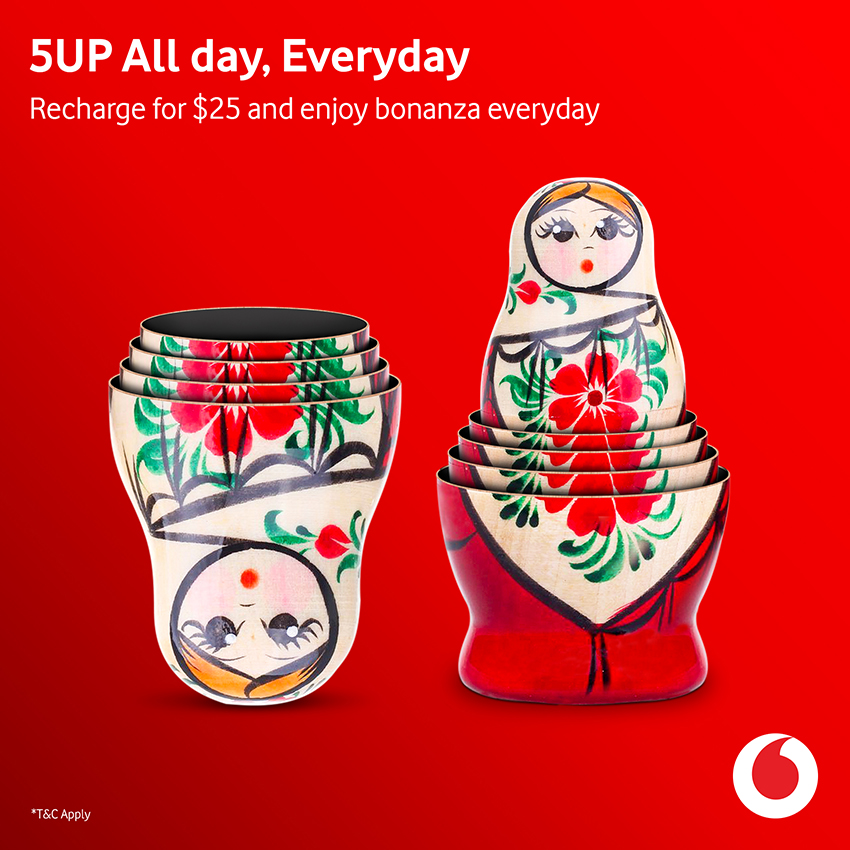 Terms And Conditions:
Get 5UP Everyday on Recharge of $25 or more.
Recharge via Hard Cards, Credit Cards, Electronic Vouchers, M-PAiSA, Web Top-Up, App Top-Up, ATM's or TXT Top Up Fiji-wide.
5UP plus Bonus Free Data is applicable on $35, $50, $65 and $100 recharge denominations and free money for these denominations will expire in 30 days.
Free Money expires within the specified time stated above and will not be extended with new recharge.
Free money can be used for on-net calls and sms only.
Some denominations are available through M-PAiSA, E-Pay and SMS Banking only.
PIN must be activated during promotion period to receive the free money.
Promotion end date will be communicated via SMS Broadcast.
Vodafone number range are as follows: 22, 23, 27, 28, 29, 80, 83, 86, 89, 90, 91, 92, 93, 94, 97 and 99.
For more information call 124 (Free for Prepay), 123 (Charged) or visit www.vodafone.com.fj.