How to subscribe to Roaming bundle
The preferred way of subscribing to the bundle is through the MyVodafone App. You can download the app from Apple's App Store or from Google's Play Store. Once downloaded, you can use the following screenshots as a guide to subscribe to the bundle: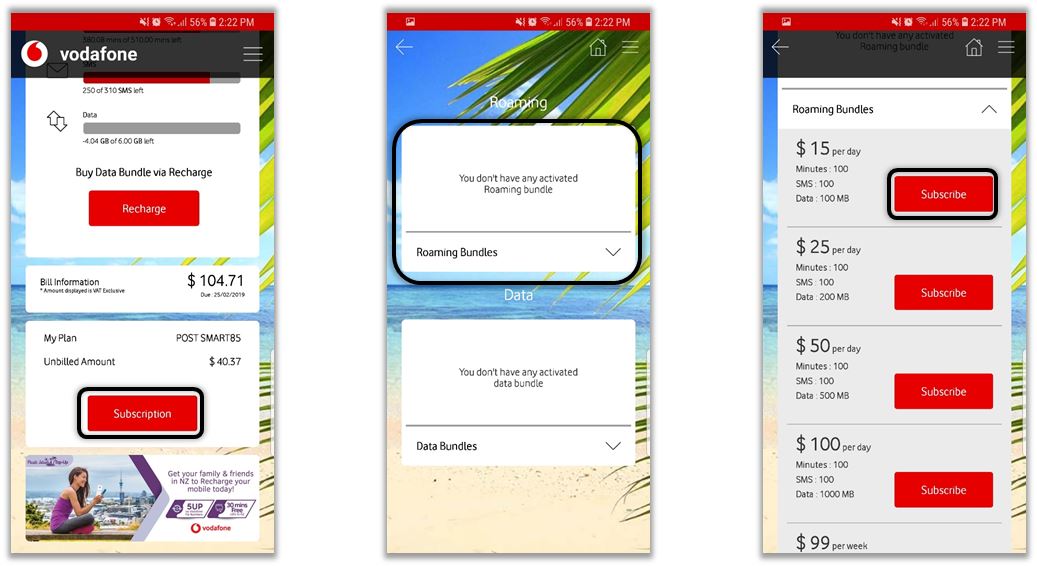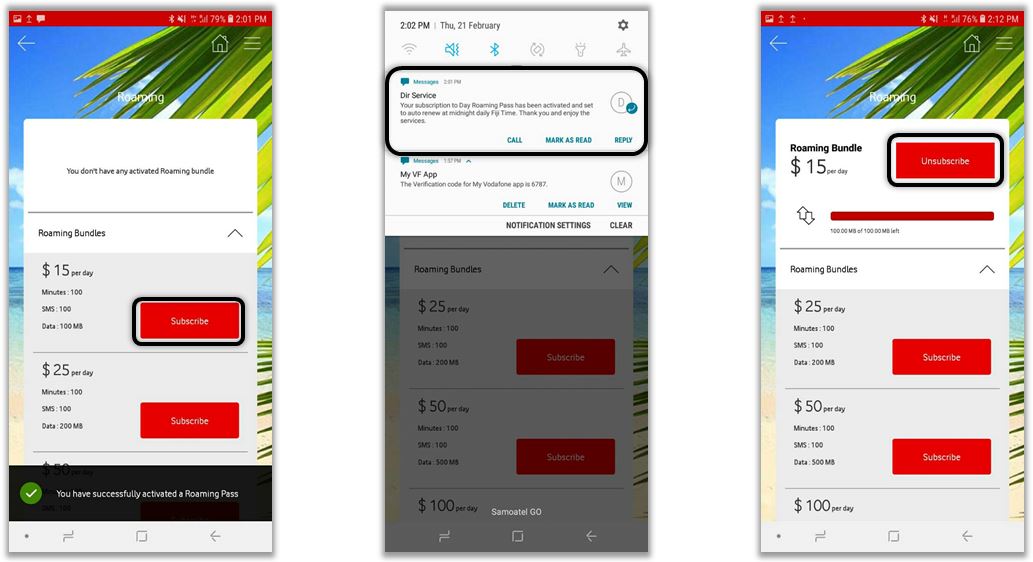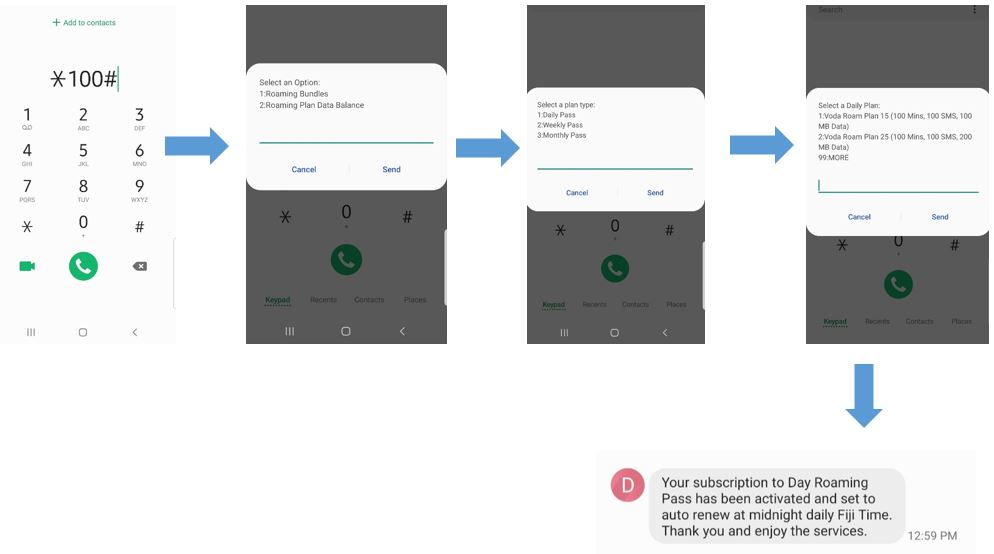 If you do not have access to the MyVodafone App, you can always use the USSD method to subscribe to the Voda-Roam bundles. You can use the following screenshots to do this:
The Roaming Bundle will be activated once you receive a confirmation SMS. Roaming bundle minutes can be used to make calls back to Fiji, calls within the roaming country and for receiving calls from anywhere. SMS can be used to send SMS anywhere, receiving SMS will be free.
Data can be used in the country of roaming; daily roaming plans will auto-renew everyday at 12.00 AM FJ time. To opt-out from auto-renewal; you can use the MyVodafone App. Auto-Renewal does not apply to the Monthly and Weekly plans.